Marina Facilities
Darthaven's facilities are located a short distance away from the Marina, next to our Chandlery. Entry for visitors to the facilities is gained by using a key card obtained from the Berthing office. The main facilities block at Darthaven offers private shower cubicles, toilets, electric points and hair dryers. Also located in this block we have two private bathroom areas, disabled toilets and a snack/drink/toiletries vending machine. All locations can be found on the Marina Map.
Wi-Fi
Access to Wi-Fi on the marina is easy. Please select a CLUBWIFI-DARTHAVEN MARINA hotspot which has the strongest level of Wi-Fi connection. Visitors to the Marina receive 1 hour free access, the code for which can be obtained from the Marina office. Further time can be purchased through the portal. Located in our facilities block is a seating area and hotspot that we welcome you to use during your stay.
Gas
Gas and bottles can be purchased from the berthing office. Please see one of the Marina staff and they will be happy to help. All prices are inclusive VAT.
| | |
| --- | --- |
| 13Kg Butane | £48.20 |
| 7Kg Butane | £34.20 |
| 4.5Kg Butane | £25.70 |
| 19Kg Propane | £55.70 |
| 11Kg Propane | £42.70 |
| 6Kg Propane | £30.70 |
| 3.9Kg Propane | £24.20 |
| 907 Gas | £45.99 |
| 904 Gas | £37.99 |
Launderette
Situated at the back of our facilities block, Darthaven's launderette is home to two industrial washing machines and tumble dryers. A sink and ironing board are also provided. Both the washers and dryers are coin operated and can be accessed from 8:30am - 23:00 during the summer or 8:30am - 22:00 in the winter, 7 days a week.
£4 per wash
20p per five minute drying cycle
Car Park
Over 320 car parking spaces are available for use by berth holders, visitors and general public. The car park operates a Pay & Display system and is managed by PPS (Premier Parking Soultions). Annual 6 or 12 month permits are available by calling 0845 862 1034. Payment can be made by cash, card, contactless, Apple pay or the mobile App RingGo. For any enquiries please call 0845 862 1034.
Winter Tariff - 1st of October to 31st of March
| | |
| --- | --- |
| Up to 1 Hour | No charge |
| Up to 2 Hours | £2:20 (Winter) £2.40 (Summer) |
| Up to 3 Hours | £3:30 (Winter) £3.60 (Summer) |
| Up to 4 Hours | £4:40 (Winter) £4.80 (Summer) |
| Up to 5 Hours | £5.50 (Winter) £6.00 (Summer) |
| Up to 24 Hours | £6.60 (Winter) £8.00 (Summer) |
Waste & Recycling
Located opposite our Berthing and Service office is our waste disposal area. Here at Darthaven we recycle as much waste product as possible and we would greatly appreciate it if during your stay, you could do the same. Separated into two sections, general waste on the left and recycling on the right, it's never been easier.
For the disposal of used filters and waste oil, please find the large green tank located under the railway bridge as marked on the Marina Map. Please ensure all oil filters are drained before placing them into the provided wheelie bins.
Pirotecnia Disposal
In our Chandlery we accept out of date flares only when purchasing replacements, so be sure to ask a member of our staff for more information.
Otherwise all waste flares must be disposed of by a licensed contractor. For more information visit https://www.gov.uk/guidance/disposing-of-unwanted-marine-flares.
Blackwater Pump Out
We have a blackwater pump out station which is located on your visitors pontoon closest to the quay side at the short stay area. Please visit our Berthing Office to purchase a token. Please note there is a discounted rate for berth holders.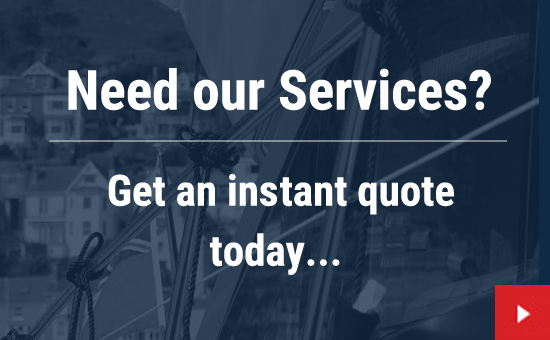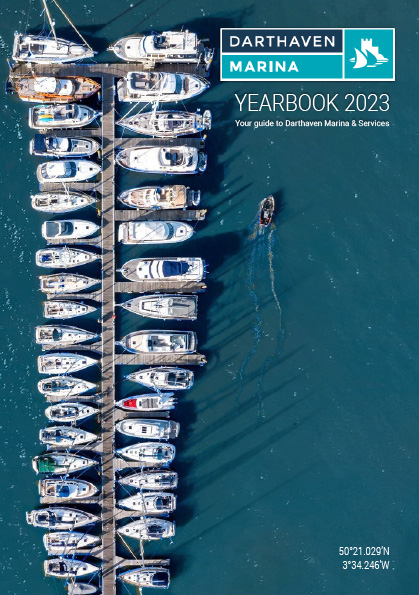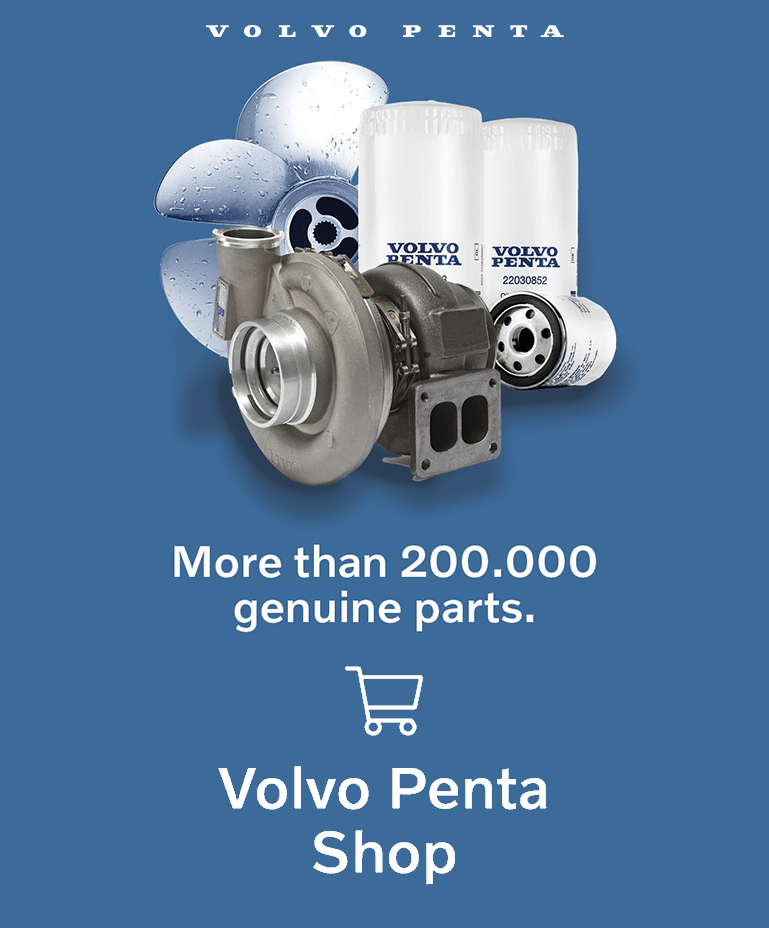 Sign up to our Newsletter
We'll keep you updated throughout the year with our latest offers and news.
Subscribe Here
New

Boat Sales

Darthaven Marina are proud to be appointed dealers for both the Beneteau Outboard and Williams Jet Tender range of boats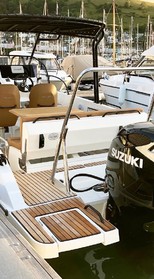 Visitor

Berthing

Visiting Dartmouth whether it be in the height of the Summer or the depth of Winter is always a pleasure. Darthaven is the first Marina located on the Starboard side of the river.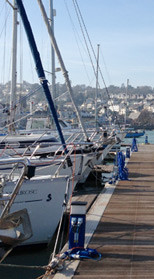 Our

Services

Welcome to Darthaven services. Available both on and off site, we cover the entire South West and travelling wherever our client requires. It's never been easier to take care of your every boating need.